Welcome to the IPBM foundation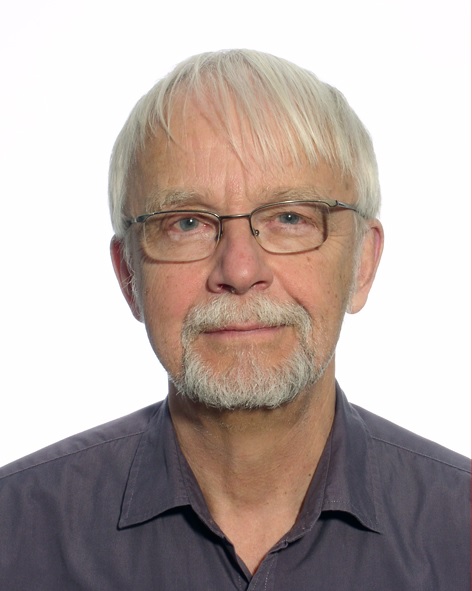 Greets Bo von Scheéle, Ph D, professor
The IPBM foundation started in Bollnäs, Sweden, 1998 (see more about us) to platform psychophysiological behavioral medicine in Sweden. IPBM was also the platform for Stress Medicine AB (www.stressmedicin.se founded 1991 also by Bo von Scheéle, based on his dissertation at Uppsala University 1986).
As biopsychosocial medicine during last 40 years (dependent when and where we defined its formal start as well what it refers to) has not been able by many reasons to be substantial developed in spite of the recognition that lifestyle diseases and mental problems gradually rapidly increase, we have at last have started a foundation for knowledge development, research and practice.
One of the specific clinical focus has been placing the patient in the "pole position", that is the "moving main target" in clinical work via group education and coached tailoring of provided biopsychosocial medicine toolbox where integrated biofeedback play on important role.
While regarding laymen/patients not as problems but as educated reasonably competent resources given they are offered relevant education – and cooperation with biopsychosocial medicine educated health care providers including coaching/supporting/encouraging/..  when patients knowledge based tailor their tools on the road ahead … (see more an example of "patient as an educated …" at http://biopsychosocialmedicine.com/?s=resour NB which is the cancer patient version – a general approach translated to English will soon be at this web site!
Of particular concerns is all the stress related diseases and mental problems where pharmacological substances is used or not well patient anchored interventions do not meet individuals´ need. Here we suggest instead incorporation of IPBM paradigm enabling increased efficacy in existing interventional approaches. We propose that this can be effectively treated with "non-pharmacological dependent" knowledge and practice. Pills are not only often (if not life threatening) not needed and mostly but also prevent more life style related actions/activities/approaches .. see also www.biopsychosocialmedicine.com and http://skillsbeforepills.com.
Why invest in IPBM?
Health care systems unusually do not even know about the existence of our field and thereby do not know what they could benefit from using IPBM as a special discipline or adding it to some of the appropriate approaches they use.
All kind of stress related and lifestyle related diseases and mental disorders can more precise analyze intake assessment (dynamic autonomic nervous systems- and part of cell metabolisms- as well as cardiovascular behaviors/processes. And also, test individuals' capacities to influenced observed dysfunctions, something that patients always (!) are interested in, motivated by and really make them feel as coworkers (se "Patient as an educated …"). This is of our main missions to further refine this approach enabled to be address to more patient populations.
Integrated biofeedback can be used in many different ways. We focus on educating and training patients to do the job themselves. It may seem impossible for those not knowing our approach, but it is not! Only clinicians need the "know how", which is not very complex for motivated clinicians! See http://ipbm.se/education/) – Much more empirical work needs to be done! One of our main missions of priority concern!
For clinical and non-clinical documentation the development of the, since 1995, plan to develop the AI-ReLy be done. AI-ReLy mean and interactive data base communication and interpretation systems – "Artificial Intelligence Reference Library". This is of our main missions.
As no real formal educational systems exists (of what we know of!), this need to be developed. Our way is to work from real world to theoretical knowledge. To teach and learn IPBM is much of "see what you do while learning integrated biofeedback and learn to do what you see is the right way" – can be express in many versions, where this is one. Why I write "integrated" means that we do muck more than old traditional biofeedback which is quite much reductionistic. Instead we integrate partly all kinds of tools we have found possible during direct real time biofeedback but also use what we today understand is crucial for integrated psychophysiological health development as well as rehabilitation, e.g. the important of implementing tools based on "gut-brain axis".
About is a short description of what we need to do. But this require payment to those motivated to do empirical studies, for doctoral dissertation, further academic work but also clinicals who will contribute while working. We also see options for not clinicians working with alternative medicine to do serious research also while working. We have suggestions who this can be done methodologically but also how to do it while working full time and have time we families and friends …
Host for the IPBM foundation is Swedish Center for Stress Medicine, C D Ekmans väg 41, 820 23 Bergvik, Sweden – NB Swedish Bg. 491-7662 (but Stress Medicine AB is administrating the IPBM foundation). Bank: Swedbank. Important for each contribution is to provide e-mail address so we can inform how the funds are used.
As we are working in a non-profit "mode", please cooperate with us and forward info about IPBM foundation.
Thank you
Bo von Scheéle